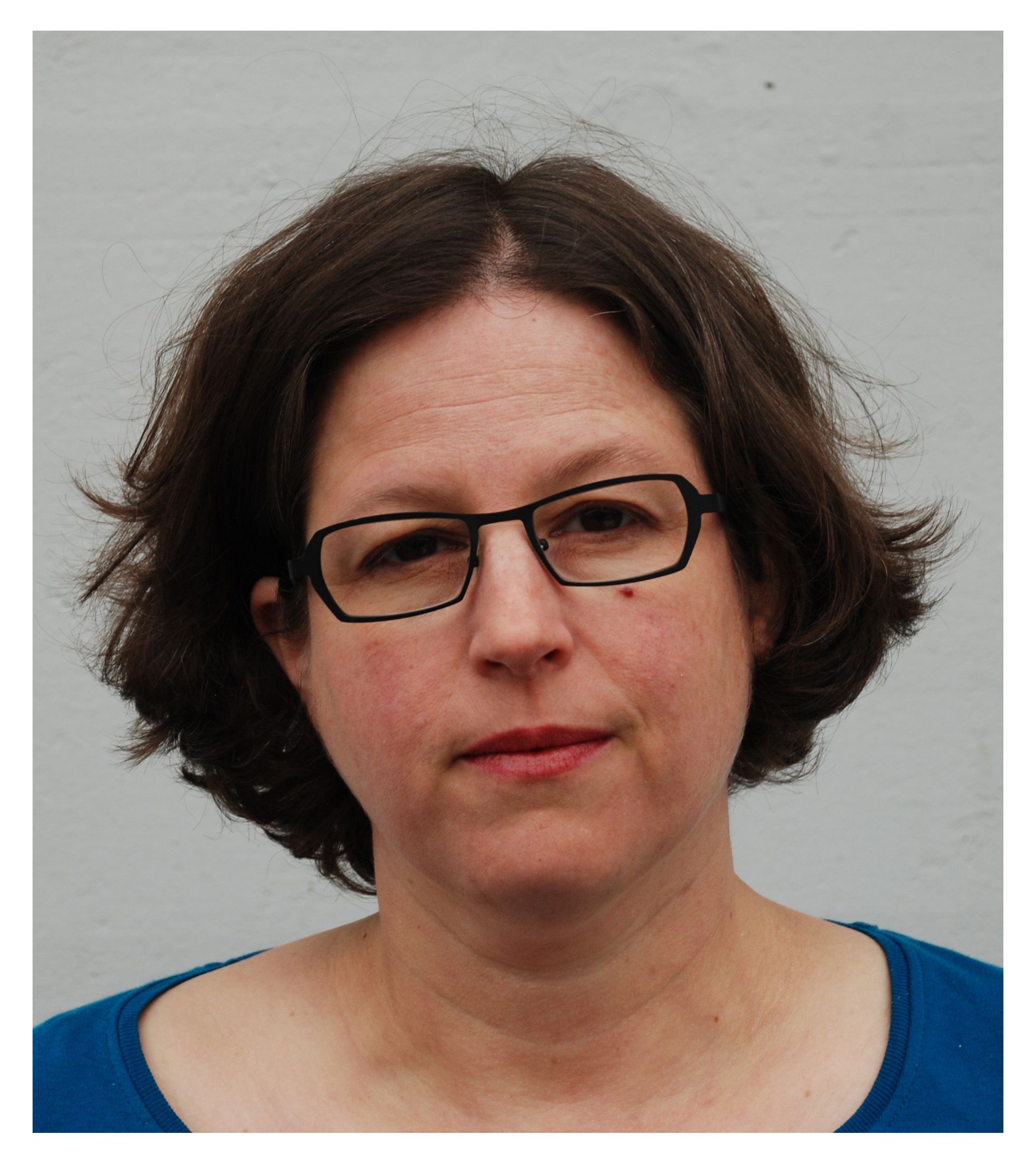 Andrina Gabriela Jörg
E-Mail

Postal Address

Universität Bern
Graduate School of the Arts and Humanities (GSAH)
Doktoratsprogramm Studies in the Arts (SINTA)
Andrina Jörg
Muesmattstrasse 45
3012 Bern

private website
Andrina Gabriela Jörg
As an artist, art mediator and cultural journalist, Andrina Jörg works primarily in the media of photography, installation and text. Over the last two decades, her art (mediation) project, "Paranatur Forschungslaboratorium" has developed against the background of the current ecological situation in an examination of the interweaving of nature and consumption and their representational phenomena. With this project, the artist acts in exhibition and mediation contexts in art and cultural institutions, as well as in places remote from art. Starting from a fictional setting, attitudes, expectations and ideas regarding nature and consumption are researched and brought into discourse in their overlapping dialogues using artistic and mediating, as well as social-anthropological and linguistic-philosophical methods.
After training as a teacher and several years of professional experience, Andrina Jörg completed a Bachelor's degree in Fine Arts at the University of Art and Design (FHBB). In addition to her work as an artist, she developed the art education programme with the former director of the Kunstraum Baden. In a further Bachelor's degree at the Zurich University of the Arts (ZHdK) with a focus on art theory, media and design practice and a Master's in cultural journalism, she was able to deepen her knowledge in the areas of cultural theory and journalism. The artist and cultural mediator wrote texts on art for various media and in different contexts. In addition to family duties, she was responsible for the Aargau cultural magazine "JULI" as the editor for several years, wrote sporadically for the "Kunstbulletin", and published texts on art and its social themes. Since 2011, she has been a member of the curator team "Kunst im Trudelhaus Baden", which organises several exhibitions annually.
Andrina Jörg has also been regularly present in exhibitions with her own artistic contributions. In 2018, she completed her Master's degree "Research on the Arts" at the Institute of Social Anthropology at the University of Berne with a Master's thesis on an art education project in which she conducted a "Paranatur research laboratory" at two schools, evaluating part of the research methodology with Bruno Latour's network theory, among others. This theory will also provide orientation for the dissertation project. For several years, Andrina Jörg has been working at the Chair of Cultural Education and Theatre Pedagogy at the University of Education fhnw. Among other things, she is operationally responsible for the phkultur cultural programme at the University of Education on the Brugg-Windisch campus. For three years, she has been teaching in the cultural education and theatre pedagogy module, which she was also involved in designing. In addition, she teaches in a team in the transdisciplinary teaching format "Transversal Teaching", which brings together art and philosophy and shows how prospective teachers can beneficially bring the two disciplines together for teaching purposes. Since the summer of 2020, she is part of the operative team of the research project "Reallabor: BNE und Kunst" (working title) at the University of Education, in which she will contribute both her expertise as an artist and the project "Paranatur Forschungslaboratorium".
Supervisors
Prof. Dr. Heinzpeter Znoj, Universität Bern, Institute of Social Anthropology
Dr. Tine Melzer, Hochschule der Künste Bern HKB, Y Institute
Doctoral project
Paranatur Forschungslaboratorium (working title)
Against the background of the current global ecological situation, the dissertation project
«Paranatur Forschungslaboratorium» explores how nature is represented, and how a newly conceived nature can be portrayed and interpreted in the context of culture and consumption using artistic means, as well as social-anthropological and linguistic-philosophical inquiry methods. Applying the strategies of de- and recontextualization on the basis of perception processes, everyday objects in their naturally connotated environment become seemingly organic, and act as catalyzers for the development of imagined,
(im-)possible (futuristic) natures on a fictitious level. In small, separately grouped "laboratories" in cultural or natural spaces that include visitors, passers-by, workshop participants or invited experts, this imagined nature will be developed and identified, evoked through artistic work and social-anthropological and linguistic-analytic oriented dialog, investigation, and representational formats in (collective) research situations. Theoretically this work is inspired by Bruno Latour's reflections on the relationship of nature and culture. It also draws from his analytical-methodical insights on the Actor-network theory (ANT), which will be closely tied to art (mediation), cognitive, and education theory literature. On a conceptional level, the attempts to categorize different kinds of natures developed by the social anthropologist Philippe Descola will be introduced in selected parts as an inspiration for the interpretation matrix of the new «natures» that will evolve in the course of the project.
Research priorities
Artistic research, actor network theory, concepts of nature, production of space, cultural hacking, aesthetic education, participation, material research, ontological turn, art mediation