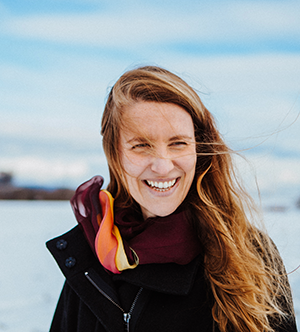 Catalina Agudin
E-Mail

Postadresse

Universität Bern
Graduate School of the Arts and Humanities (GSAH)
Doktoratsprogramm Studies in the Arts (SINTA)
Catalina Agudin
Muesmattstrasse 45
3012 Bern
CV
Catalina Agudin is currently a doctoral candidate in the SINTA program of the Walter Benjamin Kolleg at the University of Bern. Her PhD project was selected for Doc.CH SNF financing (09.2021—01.2025). She is enrolled at the Institute of Social Anthropology at this University and she is part of the Institute of Design Research, at the Bern University of Applied Sciences. In January 2019, she achieved the Master "Integrative Design" at the Fachhochschule Nordwestschweiz, Basel (FHNW). Prior to this, she obtained a bachelor degree in Industrial Design at the University of Buenos Aires (UBA), city where she was born and grew up.
PhD project
Revaluation of Wichi traditions: Applying Anthropological and Design methods in a participatory project within an Argentinian aboriginal community
Agudin's project is focused on the material and immaterial analysis of the production of handicrafts of the Wichi group. The combination of ethnographical and design methods, such as participant observation, biographical interviews, video documentation, and cultural probes, are be the base of the data collection. In addition, a participatory project with Wichi artisans and design students of the University of Buenos Aires will take place in the field. Thus, her work provides a useful link between the Social Anthropology and the Design, as well as it promotes research collaborations by exchanges between research experts from Switzerland and Argentina. Agudin's supervisors are Prof. Dr. Heinzpeter Znoj from the Institute of Social Anthropology, and Dr. Minou Afzali, who is researcher at the Institute Design Research (HKB) and lecturer at the MA Design in the field of Social Design. This project is founded by the Swiss National Science Foundation.
Supervision
Prof. Dr. Heinzpeter Znoj from the Institute of Social Anthropology, University of Bern
Prof. Dr. Minou Afzali, researcher at the Institute Design Research (HKB) and lecturer at the MA Design in the field of Social Design
Keywords
Wichi Handicraft, Participatory Projects, Argentinian Ethnicity, Decolonialising Practices, Social Design, Design Research