Method course
Doing Ethnography
Donnerstag, 25.05.2023, 09:15 Uhr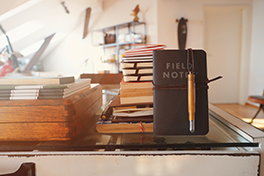 Veranstaltende:
SINTA | Studies in the Arts
Redner, Rednerin:
Prof. Georgina Born
Datum:
25.05.2023
Uhrzeit:
09:15 - 12:00 Uhr
Ort:
online
via Zoom
to get the Zoom link, send an e-mail to
nicola.leuchter@unibe.ch
Anmeldung:
Hier Anmelden
Merkmale:
nicht öffentlich
kostenpflichtig

This workshop introduces key features of ethnographic methods for those who would like to pursue ethnographic fieldwork as part of their creative practice or artistic research methodologies. The workshop will shift registers between the practical, the conceptual, the epistemological and the ethical, and it should be particularly valuable in light of the fact that anthropological ethnography, the optimal form, has a limited literature and is taught largely by osmosis.
Georgina Born
Georgina Born is Professor of Anthropology and Music at UCL (University College London) and was previously an experimental musician. Her work combines ethnographic and theoretical writings on music, sound, interdisciplinarity, and digital media. She directed the ERC research program 'Music, Digitization, Mediation', has been visiting professor at UC Berkeley and Princeton, McGill and Oslo Universities, and is now directing the ERC program 'Music and AI: Building Critical Interdisciplinary Studies'.
Registration
Please register via KSL and send an e-mail to nicola.leuchter@unibe.ch to get the Zoom link.