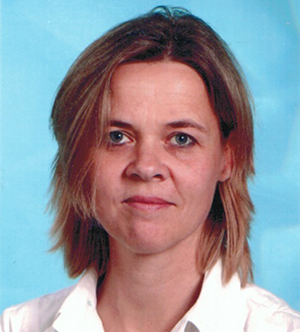 Angela Koerfer-Bürger
E-Mail

Postal Address

Universität Bern
Graudate School of the Arts
Angela Koerfer-Bürger
Muesmattstr. 45
CH - 3012 Bern
Angela Koerfer-Bürger
In retrospect, these major themes strike me as pretty obvious and fit together remarkably well: the things that left their mark on me during my highly enriching school years at the Heinrich Heine Gymnasium in the town of Mettmann in North-Rhine Westphalia – theater, orchestra, exchange trips to Paris – are what led me to take up my career. A career which never stops evolving. But two "fringe areas" of musical theater production began to emerge: my work with "instrumental theater" in the realm of New Music and my theater pedagogy work with young people, students, and teachers. Within my work I investigate speech and spoken word in terms of musical aspects such as rhythm, harmony, density, sound development, voice, and timbre. Having left college, I was able to complete a newly devised course at Munich's University of Music: Musical Theater Direction. I received funding from the German National Merit Foundation for my combined Theater Studies options of Romance Studies and Musical Theater Direction. This also gave me access to a fantastic network of professionals through summer school opportunities. In fact the Budapest summer school organized by the Merit Foundation in 1990 was where I first made contact with Klaus-Peter Kehr, the musical drama specialist and current Director of Opera at the National Theater in Mannheim, whom I have known for many years now. Immediately after my studies, he offered me a job as assistant director at the Stuttgart State Opera for the state of Baden-Württemberg (first performance of Salvatore Sciarrino's "Perseo e Andromeda" directed by Gerald Thomas). For the first time, I found myself confronted with a non-narrative approach to directing involving situations where the actors on the stage were not necessarily the ones speaking or singing, where the visual enjoyed equality of status with the musical, and where the primacy of the text was undermined.
I was subsequently able to collaborate with the major exponents of this style of musical theater from the school of New Music, including Achim Freyer at the Bonn Opera House (1993) and Heiner Goebbels and Robert Wilson at the Théâtre Vidy-Lausanne (1996/1997). At Bern University of the Arts, where I have been working since 2001, I have been able to set up a new course along with Head of Music Dr. Roman Brotbeck under the name "Composition and Practical Aspects of Musical Theater". I developed the curriculum, linked the educational content to both related degree programs such as "Music and Media Art" and to the Institute for Transdisciplinarity, and then led this course between 2004 and 2010 when it was incorporated into the Master of Composition/Theory. The decision by Bern University of the Arts to transfer the "Musical Theater" course to the Burg Biel site proved to be a stroke of luck for me. From 2011 to the end of 2014 I was able to spend 40% of my time – in addition to my work at Bern University of the Arts – developing the newly founded Biel Youth Theater (JTB) at the Biel City Theater and offering new theater pedagogy formats (such as a graffiti opera). The "Amour et Exil" orchestra project (November 2014) with the Biel Symphony Orchestra, the composer Giorgio Tedde, and 90 young people from the city of Biel represented something of a high-water mark in terms of the synergy between New Music and theater pedagogy.We worked together to develop a form of dramaturgy whereby the children's spoken texts were weaved into the first performance of a New Music piece. The dissertation project titled "Imagined Physicality in Musical Theater", which I would like to undertake at GSA from fall 2015, represents an ideal opportunity to explore my previous work at a deeper level. My family – my husband Dr. Jacques Koerfer and my children Sophie (born 1991) and Joachim (born 1995) – are actively supporting me in this decision.
Supervisors
Prof. Dr. Cristina Urchueguía, Universität Bern, Institut für Musikwissenschaft
Prof. Dr. Thomas Beck, Hochschule der Künste Bern HKB
Doctoral project
Imagined Physicality in Contemporary Musical Theater.
My PhD project "Imagined figures of bodies in music theatre" opens up a new research domain of Musiktheater: the interaction between puppet theatre and singers on the operatic stage. Using puppet theatre elements in an operatic context creates innovative narrative and theatrical effects. I intend to analyse the triangular correlation between composition, stage direction and singers' stage performances with the help of philosopher Christiane Voss' theory of "narrative emotions". The audience's very subjective imagination of the "stage personae" is described by the idea of the 'episodic'. This concept of "episodic memory", developed by E. Tulving in 1972, was introduced into many research areas, e.g. into film sciences, where 'episodic" relates to non-narrative films (Y. Augustin). The term 'episodic' was also used by the neurobiologist D. Schacter as well as in memory research to describe non-semantic events. With a comparative and interactive analysis of the 'episodic' and the 'semantic', I propose to develop a new method of investigating multimodal music theatre performances.
Research priorities
Figure Theater, Musical Theater, Performance