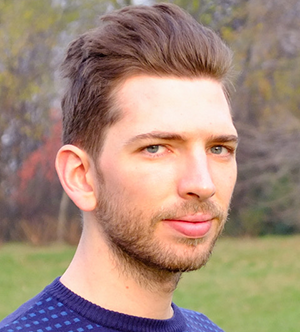 Emilio Grazzi
E-Mail

Postal Address

Universität Bern
Graduate School of the Arts
Emilio Grazzi
Muesmattstrasse 45
3012 Bern
Emilio Grazzi
Graphic and information designer, Emilio Grazzi focuses on typography issues related to music notation and representation. After his graduation in Cello at Conservatorio "G. Rossini" in Pesaro, in 2012 he obtained the MA degree in editorial design at ISIA Urbino with a dissertation about parametric typedesign applied to music notation. Since then, Emilio Grazzi continued his activities in this multidisciplinary field, co-supervising thesis projects, and promoting layout and design solutions for music notation.
Supervisors
Prof. Dr. Cristina Urchueguía, Universität Bern, Institut für Musikwissenschaft
Prof. Dr. Arne Scheuermann, Hochschule der Künste Bern HKB, Leiter des Forschungsschwerpunkts Kommunikationsdesign
Doctoral project
Responsive Music Typography - On the design of the orchestral score system and its possible perspectives in digital media
One of the very first steps during the music performance is the decoding of musical information, the set of graphical elements that enable the composer to pass his artistic act to the musician/interpreter. Despite the automatic set-up of conventional western music notation in many contemporary typesetting softwares, the production of a functional music score is still bounded to manual craft: the visual and physical representation of music has many typography and layout issues which are often bypassed by typesetting softwares and their users, leaving unsatisfied some of the basic needs for easy music reading. Moreover, the music score is now embracing the transition from printed to digital media, raising new variables and possibilities. This research will try to analyze the role and the function of typography within the music score, focusing on classical music repertoire for orchestra.
Research priorities
Information Design, Type Design for Conventional Music Notation