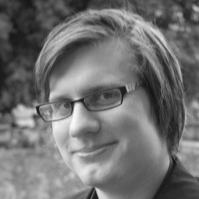 Sebastian Bausch
E-Mail

E-Mail2

Postal Address

University of Bern
Graduate School of the Arts
Muesmattstr. 45
CH - 3012 Bern
Sebastian Bausch
Sebastian Bausch (born 1988) obtained master's degrees for harpsichord and organ (for which he was awarded a distinction) at Schola Cantorum Basiliensis between 2005 and 2012. He also studied modern piano at the the University of Music in Freiburg im Breisgau. His considerable experience of historical performance practice, combined with his piano training, has enabled him to undertake intensive research into historical keyboard instruments of the eighteenth and nineteenth centuries. He gives regular concerts as a soloist or in ensembles and has won several international competitions. Since 2012 he has been working on a Swiss National Science Foundation research project titled "Establishing the Idea of the Composer" at Bern University of the Arts.
Supervisors
Prof. Dr. Cristina Urchueguía, Universität Bern, Institut für Musikwissenschaft
Prof. Dr. Kai Köpp, Hochschule der Künste Bern HKB, Organisationseinheit: Forschung, Musik, Klassik
Doctoral project
«Establishing the Idea of the Composer» – Personal Style and Historical Consciousness within Academic Interpretive Practice in the Nineteenth Century.
Research priorities
follow