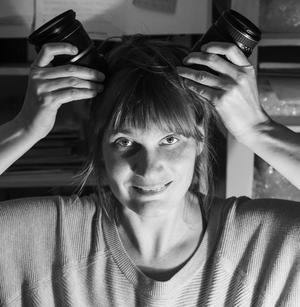 Dorothée Elisa Baumann
E-Mail

Postal Address

Universität Bern
Gradutate School of the Arts
Dorothée Baumann
Muesmattstrasse 45
3012 Bern
Dorothée Elisa Baumann
Dorothée Elisa Baumann is an interdisciplinary or multidisciplinary artist based in Switzerland. She has been creating and exhibiting work since 2004. Her work has been shown in such exhibitions as the Hayward Gallery London, Centre d'art contemporain Walter Benjamin France, Centre Pasquart, Fotomuseum Winterthur, Noorderlicht Festival Holland. She had major solo shows in CPG (2012) and Centre Pasquart (2018) and a monograph published by Editions CPG/Les presses du réel (2017). She has received grants from Critique Prize Voies Off France (2012), Young Swiss Talent. Most recently she received a fellowship in NYC from the Swiss National Research Foundation (2019-2021) and the University of Bern Switzerland. More about Dorothee Elisa Baumann: http://www.dorotheebaumann.ch
PhD Project
Unlearning for The Commons
Popular photography as a colonial practice: historical, multimodal, and ideological perspectives in conversation with Native and African American stakeholders in the state of New York (USA)
This research seeks to make an innovative contribution to the field of shared research in Social Anthropology. The analysis will question colonial and postcolonial protocols in popular photography. The project is a collaborative integrative Shared Research approach with indigenous and subaltern communities (Native and African Americans) in the Unites States. The stakeholders will express their views on popular photography as a "predatory" practice.
The project has two phases: first, Kodak marketing material (1900-2012) is analyzed. Kodak lead the image industry with a monopoly position for nearly a century. Second, the research material will be discussed with stakeholders, who will express their views in in-depth interviews and focus groups. The dissertation analyzes how popular photography has adopted, appropriated and transmitted the predatory vocabulary of hunting (e.g., shoot, snapshot, camera hunting, photo safari, capturing of images). Further, it will look at how economic incentives for the technical features (e.g. camera-time) interrelate with ethical aspects. The research's questions are a) what kind of colonial, postcolonial and gender ideologies were and are still transmitted by the photography industry; b) how the gaze of the camera sold by the industry was translated and transmitted; c) how the social meanings are still articulated through popular photography and forms of visuality today.
The interrelations between ethics and image technology in popular photography are non-transparent. This social ethnographic collaborative and integrative framework will look at how the social meanings of both photography and photographer are produced and circulated. It will explore the eventual ideological ramifications of these dynamics and their impact on our perception of the world.

Research interests
Photography, postcolonialism, predatory practice, eurocentrism, perceptions of environment, social anthropology, shared research, ontology anthropology, sensory.
Supervisors
Grants
Doc.Mobility Fellowship 1: 1.10.2019-30.6.2021
Doc.Mobility Fellowship 2: 1.9.2021-28.02.2022